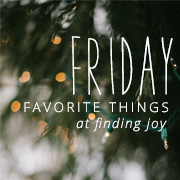 Today I'm linking up with Rachel at Finding Joy. I like her blog name because I think we should all seek joy. It's there. We just need to look a little harder some days. I would love to have coffee with Rachel one day, but we're many states apart. She seems like such a lovely person who deeply loves the Lord and her precious family. Stop by and see her blog soon.
Lovely flowers from hubby.
I've always liked these straw flowers.
This lovely flower seems to be saying hello to a pretty
antique plate that hangs in my new room.
The plate was picked up by my parents on their honeymoon!
There were so many flowers that I could split them into more than one arrangement.
This delicate little sweet pea was peeking out.
My peaceful place isn't as much fun to visit now that our pigs are residing there.
(Read- clothes pin for nose!)
Chip (our QH) grazes peacefully with the cattle. He used to
try to round them up, but he must have decided that he was
so outnumbered that eating was a better activity.
I enjoy looking at vacation pictures on folks' blogs. Our down time is in the middle of winter and we usually have to spend time deicing water lines and keeping eggs from freezing. We don't have many vacations because a pet sitter wouldn't touch what we have and generally we could not leave the farm in just anyone's hands. When I was growing up, a good friend was a farm kid. Being the city kid, I suggested that someone could have a great business just farm sitting while the families vacationed. My friend almost laughed herself to pieces. Her response was, "You'd never have much of a business because farmers just don't go on vacations." I didn't understand at all. Now I do. I'm thankful that my mom had a traveling spirit and I visited many places before becoming a farmer's wife. I'm thankful that we have our farm.
Have a super weekend!
Tell me what you are planning for this weekend.