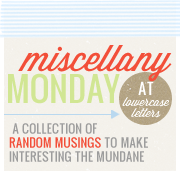 I hope everyone had a wonderful Easter weekend. Easter was a stormy day here. We've had enough rain recently that it's hard to get our plants in the ground. I don't like the other extreme either. We've had to deal with summer droughts for the last couple of summers. Last week had temperatures in the 60's, with an 83 degree day and one in the 40's. Dressing is a challenge. Today will be like a summer day. Excuse me, where's spring?
Miscellany-
Watermelon-
I'm amazed that my watermelon seed germinated in less than a week. In a week and a half it looks almost big enough to go into the field. Every seed was slow to start until about three weeks ago. Zoom!
Greens
Asparagus-
Our asparagus has taken a while to get established.
I forgot we had an asparagus patch until the middle of last week. I walked into my kitchen and found a huge bunch on the counter. Hello there!
Yum!
Handsome Horse-
Wendell is not doing as well as I'd hoped. I'll be treating him with homeopathy. I treated his little friend, Cocoa, with it and had good results. I'm a bit ferhoozled, as the Amish say. I generally put the homeopathic pellets in with grain or I hide them in a cut- out section of a carrot. He can't have either grain or a carrot with laminitis. My horse and I are both watching our carbs now.
:(
These little beauties are one of the easiest desserts I've made in a coon's age. This old city girl doesn't exactly know how old that is. The cheesecake truffles were a big hit with my family.
Cheesecake Truffles:
(I used two recipes for the picture below- minus the three I ate before they were photographed. Shhh!)
Each recipe:
8 oz cream cheese, softened
1 heaping Tablespoon of honey- agave would work
1/4 cup peach jam or strawberry-not a runny jam, but one that is mostly fruit
1/2 tsp. vanilla
powdered sugar
dried coconut for coating them
Beat cream cheese with honey until smooth. Add jam and vanilla-mix well. If this is thin like pancake batter, add some powdered sugar gradually until it becomes the texture of soft ice cream. If the texture is already that, you can skip the powdered sugar.
Refrigerate for an hour or pop in the freezer for 10 minutes to firm it up. Place coconut in a small bowl. Using a small cookie scoop or melon baller, scoop the truffle and dump it into the coconut. Roll gently to coat completely and place in a paper cup. Keep scooping and rolling until you run out of the mixture.
I chilled these overnight in a covered container and the flavors had a chance to blend. They were much better after the night chill than the one that attacked me and jumped into my mouth while I was making them. Help! Help! Again, please!