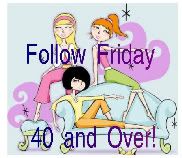 I haven't participated in Follow Friday recently. I've missed it. It's a great way to meet other bloggers. This has been a good week with my most recent interview. I'm pleased to say that there are other Barn Chick interviews coming soon.
Ouch!
We had one of the largest eggs that we've ever gotten from our hens today. It was a whopping 4 ounces. That's a 1/4 pound egg! I would hate to have been the hen that produced it. The egg in the front is a medium egg.
Aerial view???
You know, we were supposed to get lots of snow earlier this week. It missed us and we only got a dusting. I'm not bragging, because I realize that we could get hit at any time. I was really surprised that we didn't get more. My kids were hoping to play in the snow. I love it when they make snowmen. We've had a variety of snowmen over the years. One year when I was sick, the kids built a snowman right outside the kitchen window. I think snowmen are awesome. Boy, I miss my snowmen this year!
"Quick! Someone get this woman some snow!
Play Dough and Crayons would do in a pinch.
I wouldn't let her get the eggs ready for the
farmers' market this week!"
Have a great weekend!