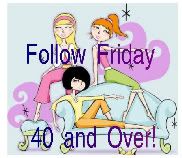 It's been a while since I've told you, my followers, how very much I appreciate you! It humbles me and makes me smile to think that you would spend time visiting my blog. Thank you for being so wonderful!
I'm a dark chocolate person. Milk chocolate is okay. White chocolate just doesn't cut it for me. Fortunately there is something for everyone out there. There is even a confusing array of dark chocolates. I will be making an intensive study of them. :)
Do you see the gorgeous curls above? It isn't unusual for me to make chocolate curls for the top of a dessert. These, however, are not what they appear to be. C.S.Farmer was making his way through the kitchen to go back on the farm when he spotted the curls. He was reaching for them, as he often does with baked goods and treats. I'm glad I caught him in time. The curls were soap curls for making my home made laundry detergent. I have a post on how to make home made laundry detergent if you are interested. I owe C.S.Farmer some cookies after that!