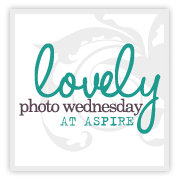 I tend to be busy and forget to look around some days. Lovely Photo Wednesday reminds me to stop and "smell the roses." Oops! I'm really allergic to roses. Hubby says that makes me a "cheap date."
The woods on our farm.
A view from the property where I work.
I'm quite fond of trees. They can be so beautiful. Here on the East Coast, they change through the seasons just like we do.